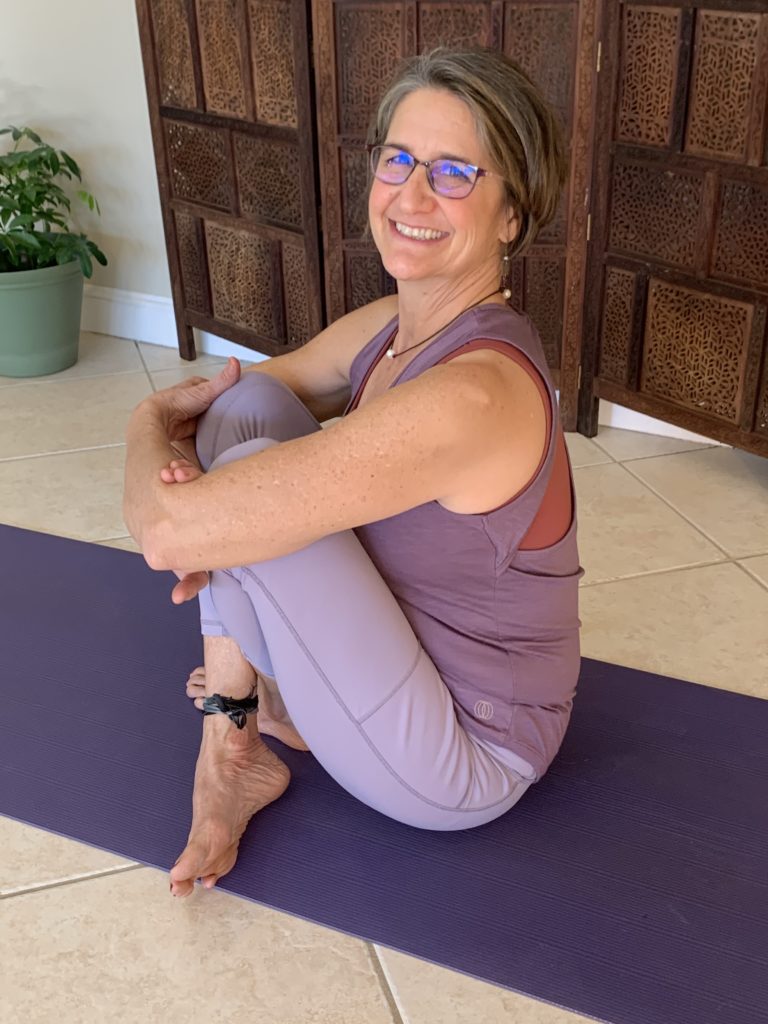 Join me for a Yin Yoga class online. These powerful classes are accessible to everyone. They leave you with a wonderful, refreshed feeling and help set you up for a good night's sleep. You may also find a backdoor to the benefits of meditation, which is a bonus for those who haven't been immediately successful with a direct approach to meditation.
Yin yoga releases deep held tension, especially in the hips and shoulders and bolsters the immune system. Really! It's a challenging but sweet practice that leaves you feeling comfortable and happy. We hold seated poses for a few minutes, which strengthens the connective tissue of the body (fascia) as well as making the tissue more flexible. A regular Yin practice can encourage an increase in bone mass which in turn helps reduce the likelihood of bone fractures.
Join me on Zoom to experience YIn Yoga or Deep Stretch Saturday Morning Yoga. Private yoga or Breath classes also available.
Join a Yin Yoga Class Online
Familiarize your body with deep relaxation, so calm can find you.
Pause to enjoy feeling good and let that energy restore your body.
"It is hard to put into words how much you and your classes help my well being.

Yin Yoga online with Tori offers me a guided practice to nurture my mind and body. Your classes allow me to reset my purpose, restore my health and take the time to bring ease into my life. I look forward to how Tori reminds me to breathe and inspires the calm and balance I need."
"Tori has a vast knowledge of yoga practices, and proactively adapts her classes to the participants' needs and limitations (sore hips? tight hamstrings? tweaky back? Tori's got you covered!). Her demeanor is conducive to relaxation and reflection. I have participated weekly in these amazing classes for over three years and I finish each class feeling fully restored, in both body and mind. I highly recommend Tori as a yoga instructor!"
"I love your yoga classes. I think it's the combination of not only the movements we do, but the incredible amount of knowledge you share with us about our bodies. I love your humor too! Everything is relaxing and Monday (
my yoga day)
is my favorite day of the week now!"